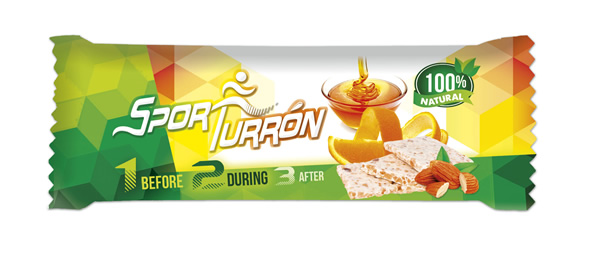 Perfect combination of complex and fast absorption carbohydrates. The barrita energética Mediterranea of SporTurrón is your best ally at times of peak energy demand: a rapid injection of energy that will help you achieve your main goals.
This is a product rich in Medium Chain Triglycerides (MCTs), immediate metabolic availability fats, which will guarantee your long term training and competitions.
Another feature to consider is its complete aminogram that makes its High Biological Value (BV) protein content an important muscle reinforcement to prevent catabolism derived from the effort.
The product contains E vitamins and minerals such as calcium (Ca), which influence important phases such as muscle contraction, or will help the protection against free radical damage derived from oxidation during the activity.
These and other characteristics will make the barrita energética Mediterranea of SporTurrón the perfect choice to successfully tackle your demanding goals.


MEDITERRANEAN ENERGY BAR
1 box of 32 sticks or units of 25 grams

FREE SHIPPING

MEDITERRANEAN ENERGY BAR
1 stick or unit 25g